SPONSOR BADGES AND PATCHES 
Every team or sportsperson wants to show its team's logo on his uniform and other sports accessories. This desire to be unique and impressive has made branding essential. To use the popularity of sports and its following, some famous brands are offering sponsorships to these sports. They want to show their logo on badges, patches, and other accessories. Sponsor badges and patches have become indispensable for sports
While getting badges and patches, sports organizations look for badges and patches that are easy to add to uniforms. There is nothing that can be easier to implement than iron-on badges and patches. At Uni Sport, we have more than 15 years of experience in providing iron-on sponsor badges and patches for major sports organizations across the USA.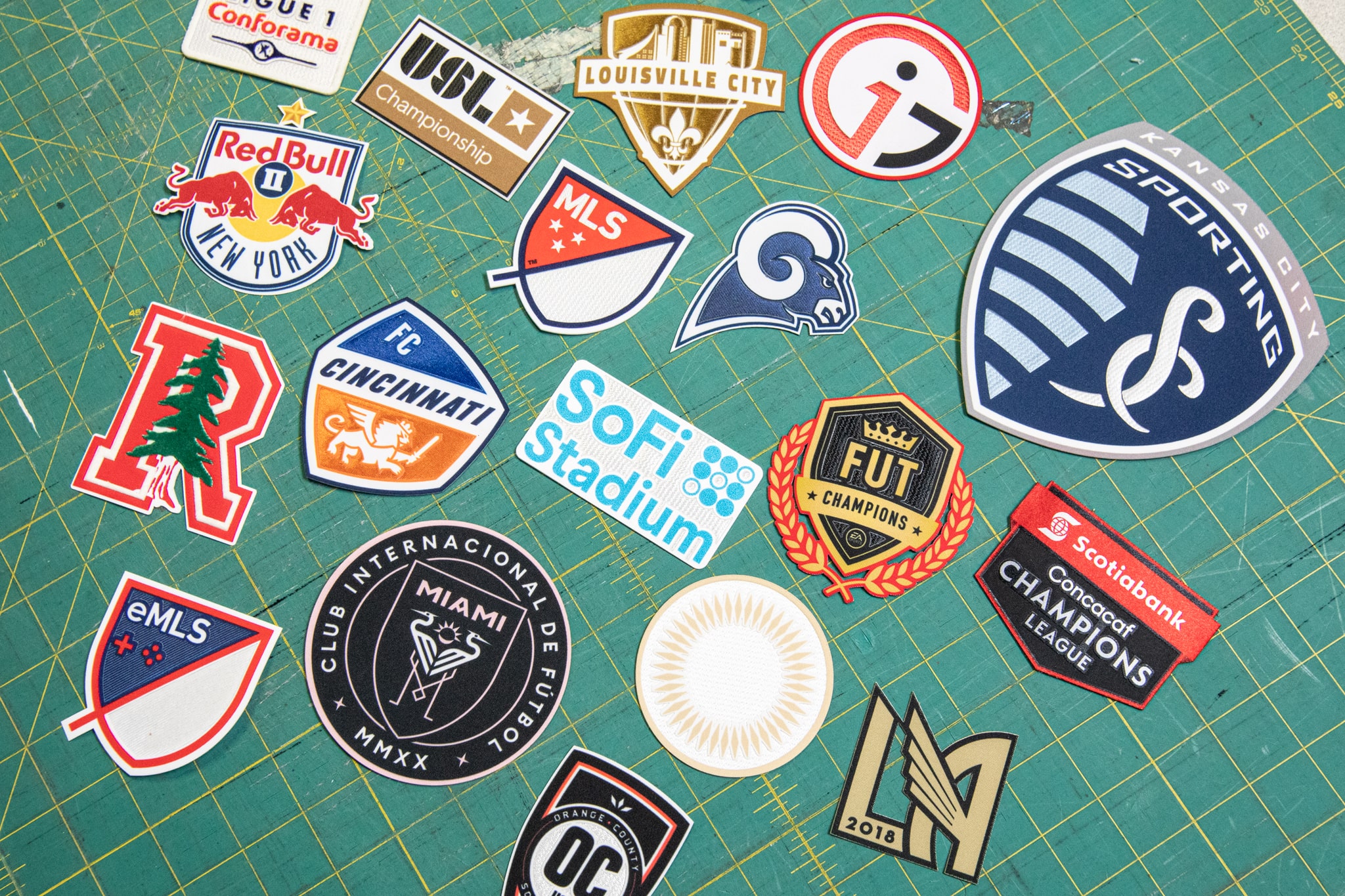 Why heat transfer badges or patches ?
A badge or patch can be added in several different ways. But the heat transfer technology is quite popular across the sports industry. With this technology, badges or patches can be quickly and easily applied. Its easy application makes it highly sought after among the sports community. With several years of experience in creating badges or patches, we have become abreast of the ins and outs of this process and its requirements. 
Quality 
We apply the best quality, and hand-inspect everything to ensure you get nothing but the best. 
Graphic Design
Most of the sports organizations don't have a graphic design team of their own. Our graphic team helps them with their artwork. 
No Minimum Order 
Despite having several big orders, we do respect small orders. We don't have a minimum order policy. 
Quickest turnaround time
We are known for fast turnaround time. We work in several shifts that make it easy for us to meet the deadlines.
Cost-Effective 
Cost-effectiveness is one of the major hallmarks of our services. Our services are value for money. 
Graphic Design
It all starts with imagination or an idea about the team's branding. If you don't have artwork, our creative team will give shape to your idea.
Creating Sample
Once we take detail specifications, we create a digital sample and sent it for your approval. If you wish, we can also create a physical sample. 
Manufacture
Once you approve the sample, we manufacture, hand-inspect, and ship your order. At Uni-Sport, customer satisfaction is our greatest satisfaction. 
Shipping to Prominent Zip Codes
Once we have finished manufacturing the badges and patches, we have the facility to ship them to all the major ZIP codes across the USA. 
Badges and patches play a huge role in promoting clubs, teams, and individual sportspersons. Followers of a team or sportsperson find a connection with the logo. An enthusiastic fan following necessitates the demand for badges and patches for their favorite team. If your store or business is getting orders for sponsor badges and patches, don't decline it for the lack of expertise. Just connect with one of our representatives, and we will fulfill the order with quality, speed, and accuracy.