Looking for a custom number for your team and eagerly searching for a customization service that can do it right? If yes, then you have landed on the right page. At Uni Sport, we have experience in creating impressive custom numbers for different sports. To take your expectations to a new height, we have a full-service art department that helps you with various aspects of number customization. In short, we have everything to enable you to send your team on the ground with elegance.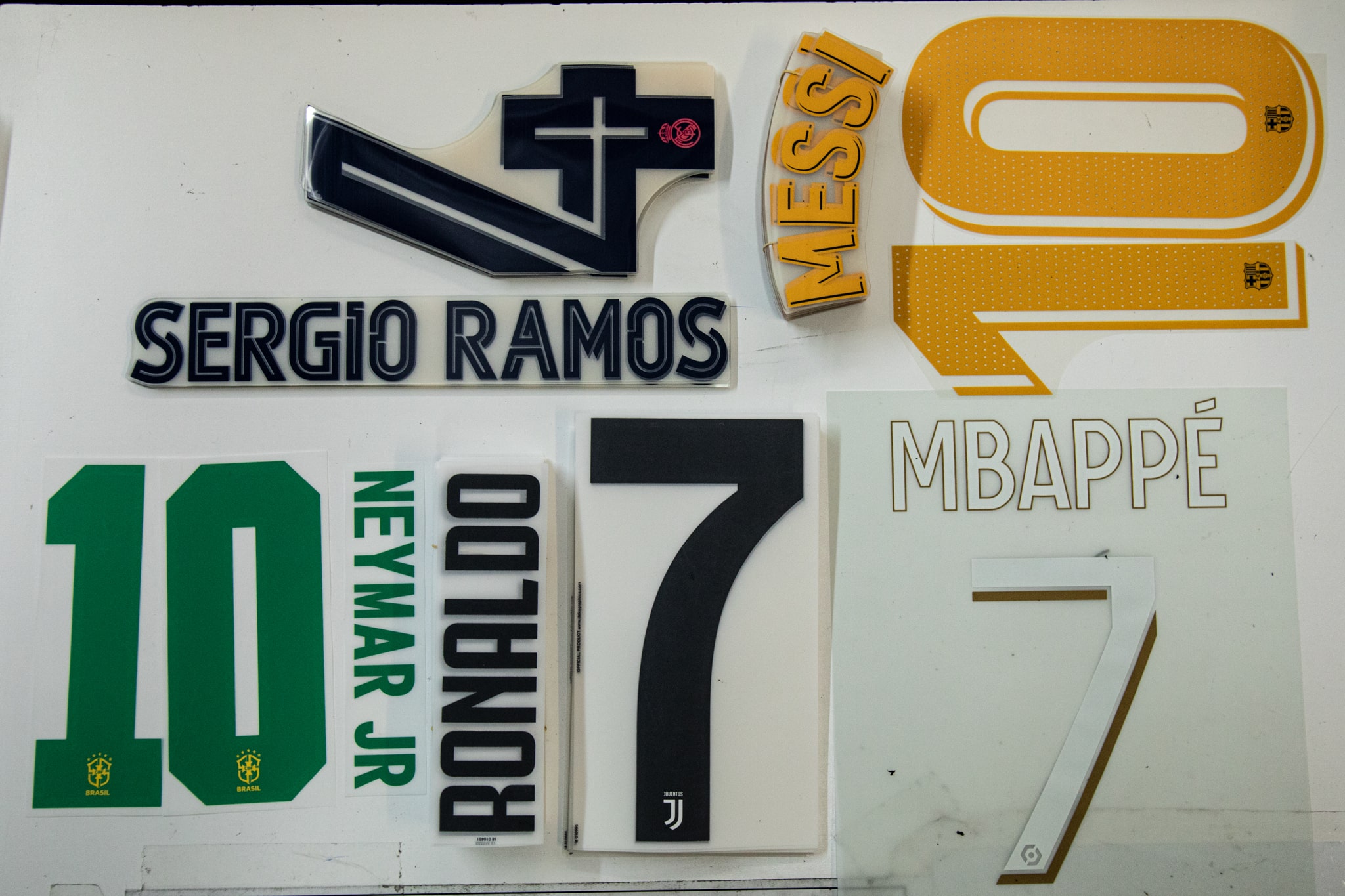 How you play the sport matters a lot, but how you look at the field matters no less. It is why team management across the USA, keep finding customization services that can convey their brand voice in most emphatic ways. They get the most beautiful jerseys and try to give them unique looks by affixing custom numbers on them. Here is why they seek custom numbers from us?
Goof proof and elasti prints
Several variants available
Lightweight, durable and stretchy
Fast and easy to heat seal
A wide range of letterings and numbers
Custom numbers might be looking fancy, but creating them is an arduous task. You have to be on top of your creative skills to find that right combination of shapes and colors. Online software may not help you much finding that rare combination. Here an experienced design team is badly needed. Being in business since 2005, we fully understand the creative expectation of team management and sports specific reality stores. It is why, we have a fully equipped team of experienced graphic designers that patiently listens to your expectations, pays attention to details, and converts them into beautiful custom numbers. 
A talented team of graphic designers 
A long list of satisfied customers 
Designing experience of different sports 
Updating at every stage of the design
Clients' expectations as a top priority
Being a full-service customizing service, we offer more than custom numbers. We have a full customization department with the latest heat transfer technology. Right from badges to patches and jerseys to numbers, our expertise in design and heat transfer technology has enabled us to help several teams and specialty retail sports stores with their customization needs.
An excellent understanding of clients' needs, a full-service customization facility, and above all, an earnest desire to leave up to clients up to expectations have taken us where we are today. Tell your custom numbers, submit your design, or let us design so that you can get the custom numbers with the desired style and color.