Want your soccer club to stand out from the crowd? Besides superb sporting skills, you might be looking for the branding for your soccer club or team? We at Uni Sport, has expertise in graphic design for major soccer teams across the USA. In our several years of association with leading soccer teams, we have successfully met their design needs, and we are continuously evolving project after project. Founded in 2005, with a mission to meet the design and branding needs of the Sports Industry, we have become a synonym to it. During our journey, we have the privilege to work with some of the reputed clients with their graphic design needs. You can also hire our experienced designers to get your brand an impressive identity.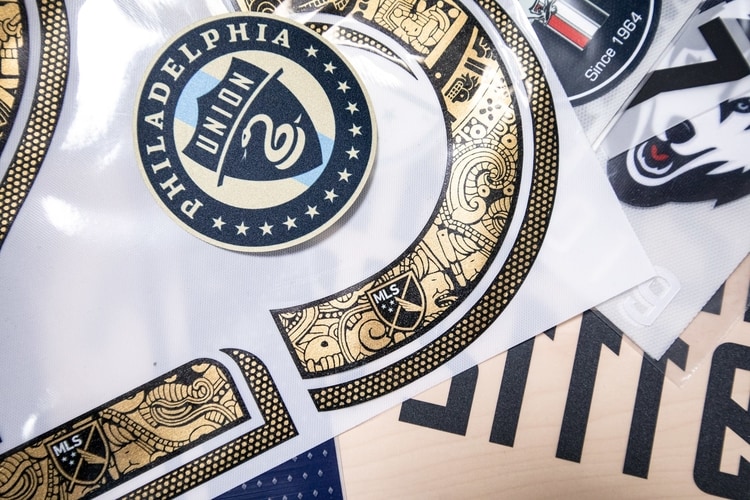 Uni Sport has several years of experience in custom Heat Transfer Graphics. We are a leader in the heat applied graphic for sportswear. Our rich experience in this field helps us provide HT solutions for all the major sports. Here is why our graphics are liked by prominent sports clubs and teams.
Professional quality graphics
Custom solutions for organizations
Eco-friendly HT solutions
Adidas soccer ball customization
HT graphics for garments and goods
Branding is increasingly becoming essential in all the areas of life, and sports is no exception. At Uni Sport, our graphic team understands it well. It is why our team keeps coming with innovative ideas to positions your sports club or team as per your requirements. Right from designing logos and images to items like apparel and accessories, our team is adept at meeting your diverse graphic needs. What if you don't have expertise in athletic graphic design, our team will help you at every stage right from designing to printing techniques. Here are some of the specific qualities of our team.
Experienced graphic designers
State of the art software
Latest practices in graphic designing
Best of heat transferred graphics
We know that graphic design services are essential to keep your brand afloat, and it is why we put everything into graphic designing for your brand. We may be the best graphic design service, but certainly, we are not the only ones. So, why soccer clubs keep relying on us. Here are a few convincing reasons.
Hundreds of satisfied clients
Attention-grabbing graphic designs
At Uni Sport, our graphic design services are completely focused on sports. We leave no stone unturned to tackle graphic design challenges of sports teams and clubs. With more than 15 years of experience in designing for various sports organizations, we have a good understanding of ever-changing requirements of the sports design industry. Every sports organization has a different set of branding needs, and our graphic design team leverages all its efforts and energy to live up to the expectations. Our hundreds of satisfied clients are a fine testimony to this.